Table of Contents
General
Configuration Options
Spider Crawl Tab
Spider Extraction Tab
Spider Limits Tab
Spider Rendering Tab
Spider Advanced Tab
Spider Preferences Tab
Other Configuration Options
Tabs
Duplicate Details
---
If you highlight a URL in the top window, this lower window tab populates. This contains details on any exact duplicates and near duplicates for the URL in question.
For near duplicates this must be enabled before the crawl and a post crawl analysis must be run.
This displays every near duplicate URL identified, and their similarity match.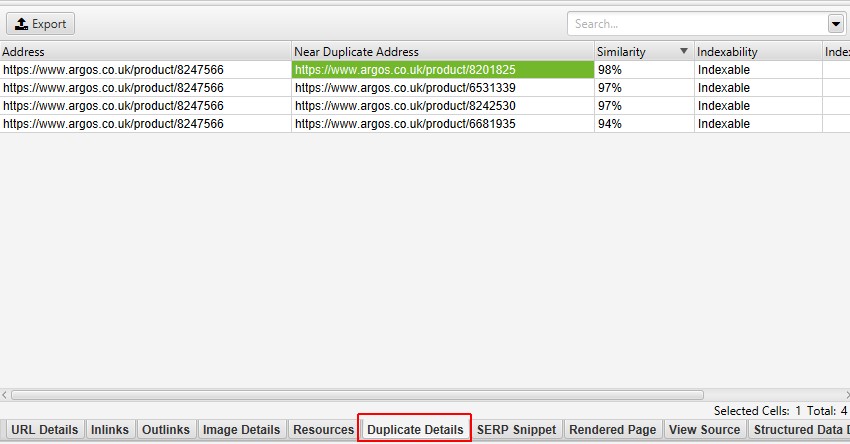 Clicking on a 'Near Duplicate Address' in the 'Duplicate Details' tab will also display the near duplicate content discovered between the pages and highlight the differences.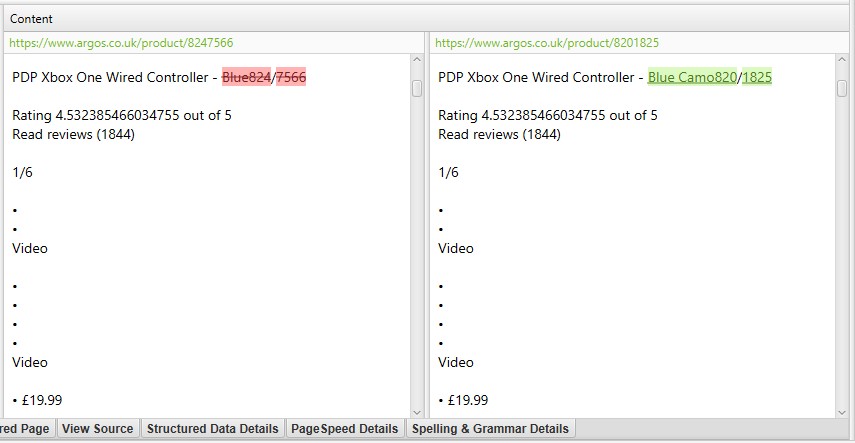 Back to top