Table of Contents
General
Configuration Options
Spider Crawl Tab
Spider Extraction Tab
Spider Limits Tab
Spider Rendering Tab
Spider Advanced Tab
Spider Preferences Tab
Other Configuration Options
Tabs
HTTP header
---
Configuration > HTTP Header
The HTTP Header configuration allows you to supply completely custom header requests during a crawl.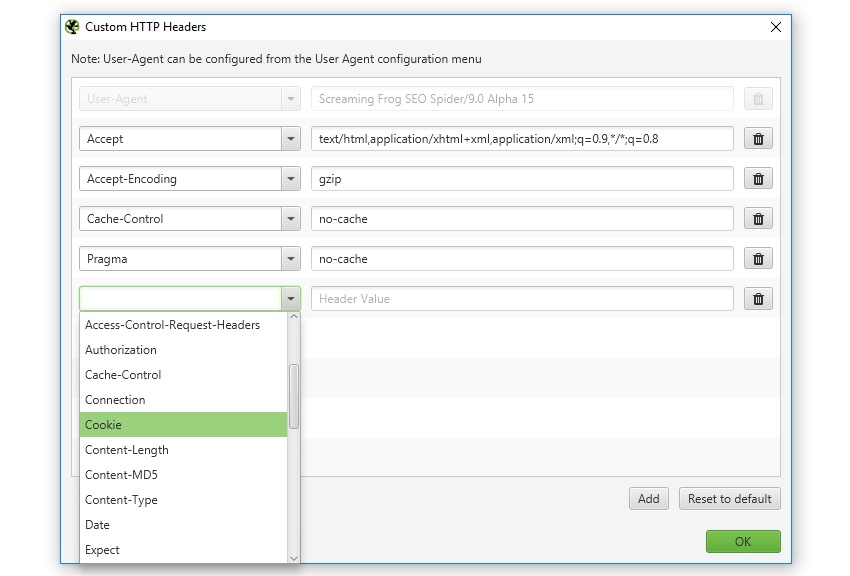 This means you're able to set anything from accept-language, cookie, referer, or just supplying any unique header name. For example, there are scenarios where you may wish to supply an Accept-Language HTTP header in the SEO Spider's request to crawl locale-adaptive content.
You can choose to supply any language and region pair that you require within the header value field.
User-agent is configured separately from other headers via 'Configuration > User-Agent'.
---
Back to top