Table of Contents
General
Configuration Options
Spider Crawl Tab
Spider Extraction Tab
Spider Limits Tab
Spider Rendering Tab
Spider Advanced Tab
Spider Preferences Tab
Other Configuration Options
Tabs
Installation on Windows
---
These instructions were written using Windows 10 are valid for all recent versions of Windows.
Download the latest version of the SEO Spider. The downloaded file will be named ScreamingFrogSEOSpider-11.1.exe or similar depending on version. The file will most likely download to your Downloads directory which can easily be accessed via File Explorer. The download may pause at 100% complete while Windows performs a security scan.
---
Installation
The downloaded file is an executable that must be run to install the SEO Spider. Go to your Downloads folder in File Explorer, double click on the downloaded file, and you will see the following screen.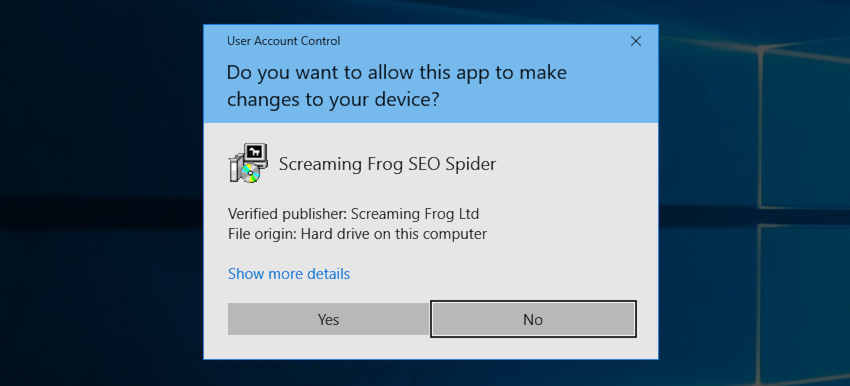 Click "Yes", then, unless you'd like to install in anything other than the default location, choose "Install" on the screen below.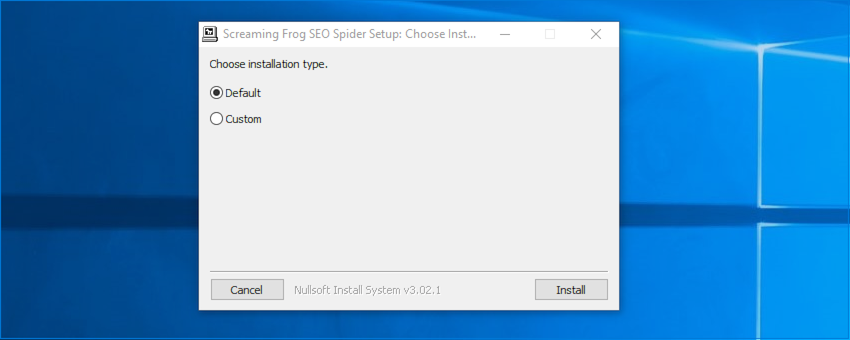 The installation process will start, copying files required by the SEO Spider to your computer, when complete, you will see this screen, click "Close".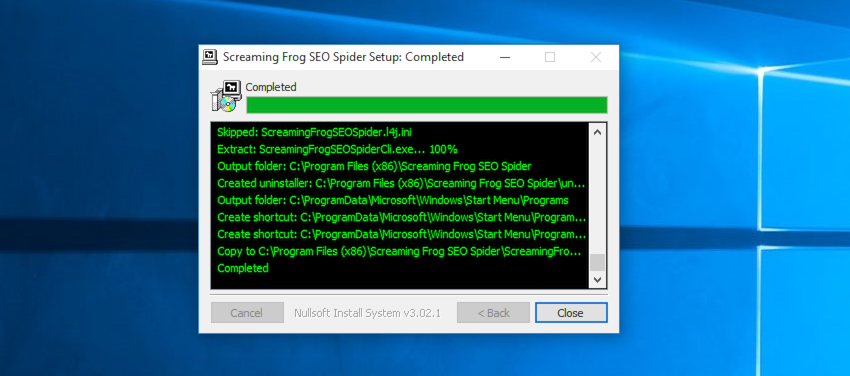 ---
Running the SEO Spider
The SEO Spider can be run one of two ways.
GUI
Click the Start icon in the bottom left of your screen, type "SEO Spider" to find it, then click on it to start,
Command Line
If you would like to run via the command line, please see our User Guide.
---
Troubleshooting
"Error opening file for writing" – reboot your computer and retry the installation.
Back to top