Table of Contents
General
Configuration Options
Spider Crawl Tab
Spider Extraction Tab
Spider Limits Tab
Spider Rendering Tab
Spider Advanced Tab
Spider Preferences Tab
Other Configuration Options
Tabs
PageSpeed Details
---
When integrated, you can view the PageSpeed details of any highlighted URL. This will require a crawl to be connected to the PageSpeed Insights API.
To pull these metrics, simply to go 'Configuration > API Access > PageSpeed Insights', insert a free PageSpeed API key, connect and run a crawl.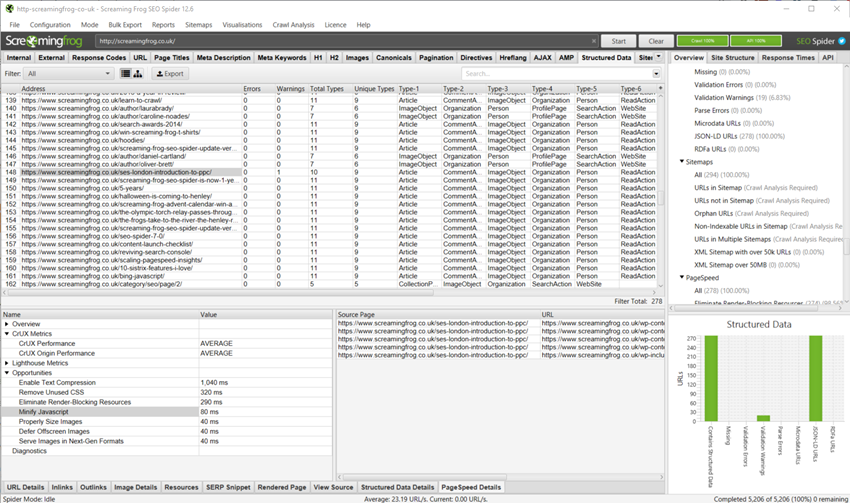 With data available, selecting a URL in the top window will provide more details in the lower window tab.
The left-hand window provides specific information on both the metrics extracted and available opportunities specific to the highlighted URL. Clicking an opportunity will display more information in the right-hand window. This consists of the following columns:
The Source Page – The URL chosen in the top window.
URL – The linked resource which has opportunities available.
Size (Bytes) – The current size of the listed resource.
Potential Savings – The potential size savings by implementing highlighted opportunity.
Please see our PageSpeed Insights integration guide for full detail of available speed metrics and opportunities.
Back to top