Table of Contents
General
Configuration Options
Spider Crawl Tab
Spider Extraction Tab
Spider Limits Tab
Spider Rendering Tab
Spider Advanced Tab
Spider Preferences Tab
Other Configuration Options
Tabs
Structured Data Details
---
You can view the Structured data details of any highlighted URL providing your crawl is set to extract Structured Data. This only populates the lower windowpane when selecting URLs in the top window.
To enable structured data extraction, simply go to 'Configuration > Spider > Extraction > JSON-LD/Microdata/RDFa & Schema.org Validation/Google Validation'.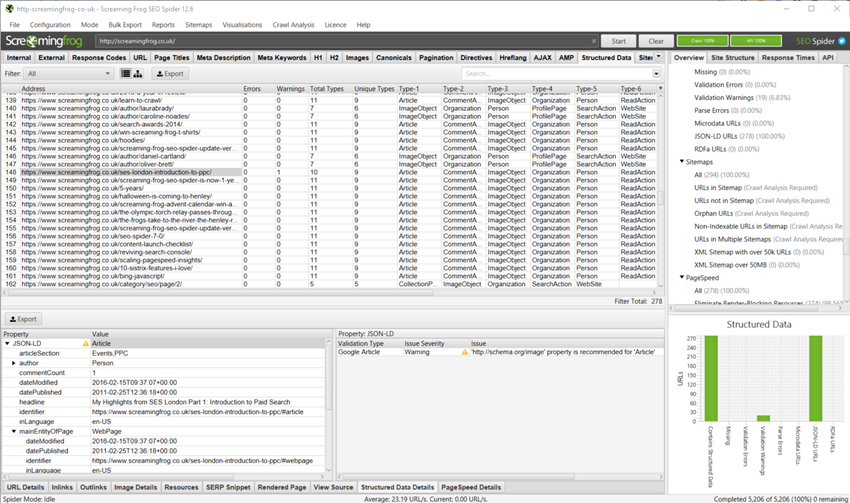 The left-hand side of the tab shows property values alongside error and/or warning icons. Clicking one of these values will provide specific details on the validation errors/warnings in the right-hand window. The columns listed in this right-hand side window include:
Validation Type – The structured data field with validation issues (Article, Person, Product etc).
Issue Severity – Whether the issue value is recommended or required to validate.
Issue – Details on the specific issue.
For more details please read our 'How to Test & Validate Structured Data Guide'.
Back to top