Table of Contents
General
Configuration Options
Spider Crawl Tab
Spider Extraction Tab
Spider Limits Tab
Spider Rendering Tab
Spider Advanced Tab
Spider Preferences Tab
Other Configuration Options
Tabs
View Source
---
Stored HTML & Rendered HTML is displayed here when crawling with 'Store HTML' or 'Store Rendered HTML' enabled. This only populates the lower windowpane when selecting URLs in the top window.
To enable storing HTML simply go to 'Configuration > Spider > Extraction > Store HTML / Store Rendered HTML'. Note, storing rendered HTML will require crawling in JavaScript rendering mode.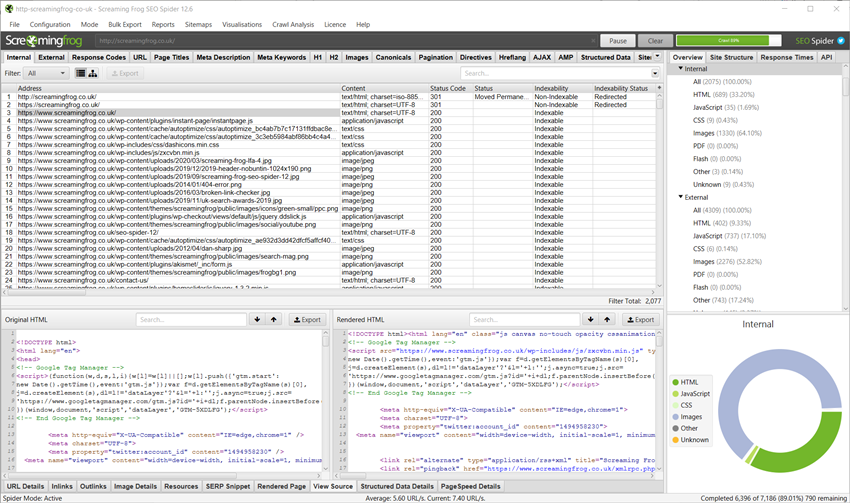 Original HTML is shown on the left-hand side while rendered HTML (if enabled) is displayed on the right. Both fields have a search field and are exportable.
More details can be found here.
Back to top