The Role:
Front-end Developer
We are looking for an enterprising front-end developer to join our team here at Screaming

Frog

.
We are looking for a front-end developer to join our current front-end developer and expand the team! You will work with our designers and alongside the SEO team, to create fun, diverse and engaging interactive content, such maps, parallax long form pages, quizzes, and functional website tools. You'll have the opportunity to attend training to improve your skillsets!
You'll work as part of a small, but hard-working team, and be passionate about the web, clean code and emerging front-end web technologies. You'll love to experiment with new ways of communicating ideas, have a strong team work ethic and a burning desire to create remarkable stuff!
The right candidate will have creative flair, great communication skills and the ability to manage and organise multiple projects! Our candidate must have –
Skills and experience with classic HTML and HTML5.
Knowledge and experience with CSS, including CSS3 animations.
Experience with Vanilla JS and JQuery.
Skills with responsive web builds for mobile first experiences.
Knowledge of current development trends, standards, practices and new technologies.
Excellent communication skills and be a confident decision maker.
Great organisational and time-management skills.
A proactive, positive attitude and willingness to train and continue to learn!
An exciting and varied portfolio showing lots of amazing work!
It would also be nice to have the following skills –
Previous experience with grid frameworks – Foundation, Bootstrap etc.
Previous experience with pre-processors – SCSS, SASS, Jade.
JavaScript libraries/frameworks, such as React or Angular.
Some knowledge of Adobe Creative Suite (Photoshop, Illustrator).
Previous experience with node.js and webpack.
A basic understanding of CMS like WordPress.
Experience with automation platforms like IFTTT & Integromat.
Goals & Responsibilities: Apply your development skills to strive for visual and user experience excellence in everything you produce, to be meticulous over detail and ensure that everything the team delivers stands out in a capricious world and an internet full of choices.
Reporting to: Director of SEO (don't worry – he's not scary)
Location: We are based in the centre of Henley-on-Thames, Oxfordshire. 10 seconds walk from the town hall, 20 seconds from coffee shops and around a minute to the river!
Salary: Dependent on experience.
Start Date: Immediate.
Contract: Permanent, full time contract subject to 3 month probationary period.
Deadline for applications: Open
Education: Degree level qualification in a relevant subject is preferred.
We're a search marketing agency with big aspirations. If you want a job with variety, that can be both challenging and rewarding, if you want to strive to be better than anybody else in the industry and be supported in your learning then this is the job for you!
We have a strong team spirit with open (often off topic) discussions creating a fun, energised and lively atmosphere in the office. We have a constantly replenishing supply of tea/coffee, fruit & ice-cream. We have a big TV and comfy sofas in the office, so that we can all relax once in a while.
We enjoy breakfast when the farmers' market is in town and pizza once a month, as well as team lunches to pubs on the river. We use "team building" as an excuse to visit breweries or go-kart tracks, oh and we also offer health insurance!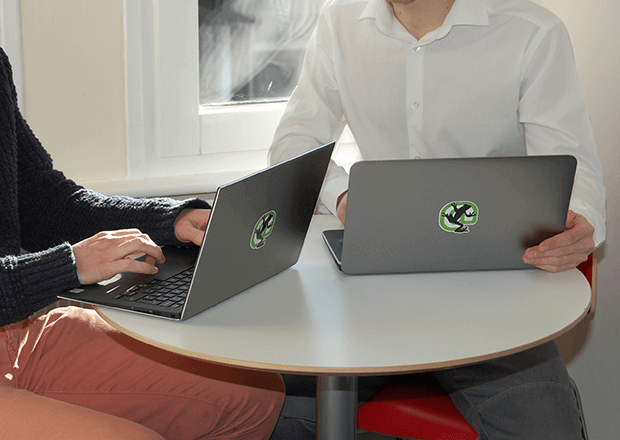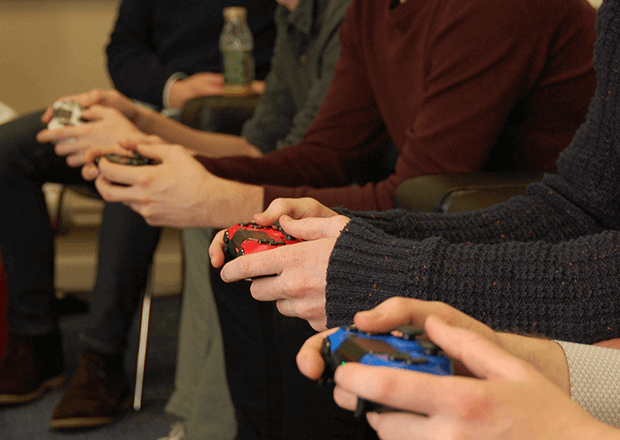 "Working at Screamingfrog is fun, challenging and extremely rewarding. The variety of different projects - from maps to data vis, through to parallax scrolling - provides an environment to learn, develop and use a variety of different technologies, which will always keep you on your toes.

The culture is extremely important and a lot of effort is put into ensuring it's a great place to work, progress and have fun, with regular social and training events. If you're looking for a role that will test you, provide you with ownership of your projects and the freedom to build web apps and pages from the ground up with little constraint then this is the place for you!"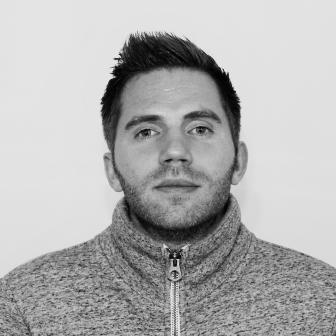 Andy Kennan
Front-end Developer
Apply for this position
Fill out the form & attach your CV to apply for this position. Alternatively email us at careers@screamingfrog.co.uk