Search Engine Marketing Agency
We're a creative search engine marketing agency that provides an integrated approach to digital campaigns that get results.
Search engine marketing encompasses a range of activities all centred around making your website more visible in the search engines. When users search for your product or service, it's vital your website appears prominently to deliver traffic and sales.
Screaming Frog offer a fully integrated approach to search engine marketing, which look at the bigger picture. The two main disciplines of our search engine marketing agency are SEO and paid search.
While they are separate approaches, each compliment the other when combined in a single integrated digital strategy. You can find out a little bit more about each of these approaches offered by our agency below.
How our search engine marketing agency can help
We are an experienced and talented team of passionate consultants who live and breathe search engine marketing. We have developed search strategies for leading brands to small and medium sized businesses across many industries in the UK and worldwide.
Search Engine Marketing
We work closely with you to understand your unique businesses challenges & objectives, before developing a bespoke search engine marketing strategy for your brand. We will advise on the best approach, whether it's PPC, SEO or a combination.
Search Engine Optimisation
Everyone wants to be top of the search results, but you have to deserve to be there. Our SEO service is designed to make you remarkable, increasing visibility within the organic search results to deliver targeted traffic to your website in the long-term.
Pay-Per-Click Management
Pay-per-click advertising gives businesses the opportunity to appear within the search results immediately & provides the advertiser with complete control over the keywords, adverts & budget. The ability to track conversions & attribute value means it is one of the most effective ways at reaching your audience.
Content Strategy & Marketing
Creating compelling & valuable content, both onsite & distributing it through a variety of online channels, is essential to reach your target audience & influence them. Our team of creatives will work with your brand, developing content strategy built around your own customer's personas & journey.
Social Media Strategy
We help you set clear social objectives without taking ownership or managing your accounts directly. This enables you to engage with your audience across social networks & platforms, developing meaningful relationships & influencing behaviours for your brand.
Analysis, Analytics & Reporting
We love to analyse data to find insights, whether it's about your users, customer journey or attribution. We believe this is the only way to get the very best out of your search engine marketing campaigns & understanding their real value.
We started working with Screaming Frog following a prolonged drop in the Google search results. Within 6 months we had regained our lost visibility, and then some! I have little doubt this wouldn't have been possible if it weren't for Screaming Frog's assistance & expertise. Frog 1, Panda 0!
Andy Menzies
Director - Red Candy

Screaming Frog have skilfully handled each project I've thrown at them regardless of the market. Having such a technically capable, but personable resource on hand gives us total confidence in our search activity. I can't recommend them enough.
Ed Reeve
Head of Digital Programmes - Anthony Nolan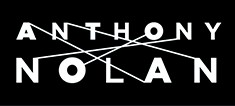 How can we help you?
There's nothing worse than pushy salespeople, which is why we don't employ any. Instead we let past victories speak for themselves. We can put you in touch with our existing clients, for an independent review of our services.
Our search engine marketing pricing is based upon time and resource required, regardless of activity.
Contact us today if you'd like to know more about what our search engine marketing agency service can do to boost your business.