Digital PR
There are many ways to go about Digital PR but just one goal – getting your brand seen. We get you in front of the right people, position you as go-to thought leaders and help you increase organic traffic.
The internet is full of people shouting about what they do. How do you cut through the noise and get in front of the people who need to hear your message?
Digital PR gets you seen online by finding where your audience is and making sure you're there too. This is done by securing authoritative links from media coverage to increase SEO visibility.
We're search marketing specialists. Everything we do is aimed at improving your SEO visibility. And this goes for Digital PR, too. Our activity is designed to boost performance in search engines.
We do this by earning links from relevant and trusted sites, building brand awareness through media placements and driving referral traffic to your site – so you've got your consumers right where you want them.
Coverage is great. But we know it doesn't mean as much unless it leads somewhere down the line. That's why we build high-authority links and target relevant sites – we're determined to turn each win into customers.
How our PR team can help
The goal of our Digital PR campaigns is to drive people to your site. Because that's where they convert. Our activity targets people in different ways, but with this same goal. An extensive backlink profile helps you rank on search engines. Thought leadership content gets you in the most popular titles. Case studies on happy customers put you front-of-mind when people come to buy. Digital PR covers all the bases. So, when people are searching for what you do, you're there to tell them all about it.
PR Strategy
We get to know your business and industry inside out, to create an effective Digital PR strategy. We identify top industry titles and get to know key journalists, publishers and bloggers. Your Digital PR strategy is designed to get you in front of your audience and keep you there, with relevant placements and authoritative links.
Creative Content
Content is still king. Finding creative ways to display news stories – through interactive guides, visual content, videos, indexes and more – engages readers and journalists. It makes data more exciting and lets users interact with information to create an emotional connection. And it gives journalists something valuable to link to.
Press & Media Relations
Long-lasting media relationships help us stand out in the busy world of Digital PR. We nurture relationships with journalists by consistently delivering news stories, data, features and quotes that drive engagement and resonate with their readers.
Thought Leadership
Our thought leadership content places you as the go-to experts in your field. We help you produce unique and insightful commentary and get it placed in the top titles for your industry, plus big nationals.
Research & Data Analysis
We use a range of public data sources and your business' internal data to create stories that hook journalists and readers. Our Digital PR team are experts at turning data into emotionally-driven news and stories that build links.
Newsjacking & PR Stunts
It can be tricky to stand out in the modern news cycle. Sometimes it helps to jump on trending stories or create something outlandish to break through. We work with you to hijack popular news stories and pull off PR stunts that earn coverage without attracting bad press.
Outreach
We're specialists at selling your stories to the right people. Whether it's business news and press releases or finding the exciting angles in your content and thought leadership pieces – we know how to get relevant and authoritative coverage. Our strong journalist relationships come in handy, too.
Social Media Promotion
We help you reach your audience, wherever they are. While it's still early days in the relationship between search engines and social media, it's a key platform for promoting your content and spreading your message.
Case Studies
Show your product or service in action. We work with you to rave about your offering, including interviewing happy customers, writing case studies and outreaching them to relevant sites to gain coverage and links. They're also a useful tool for your own site, for consumers who need a bit of convincing.
"The Screaming Frog PR team have leveraged our existing brand visibility, utilising their in-house skill and journalistic know-how. They've generated some amazing press coverage, whilst securing many high authority links! I cannot recommend them highly enough. Friendly, responsive and results driven."
Ben Bendall
Head of SEO & Analytics - Nuffield Health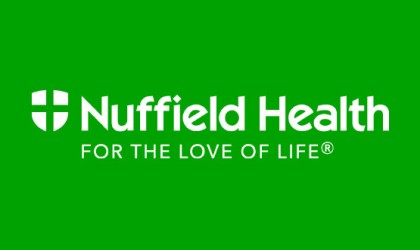 "MyAesthetics Cosmetic Surgery operates in a tightly regulated genre and wants to be presented with the utmost integrity. The Screaming Frog PR team have made it look easy where other agencies have failed. The PR team have produced excellent, well positioned content, that gets coverage. Great job Team Screaming Frog PR, we wouldn't hesitate to recommend you."
Adrian Baxter
General Manager - MyAesthetics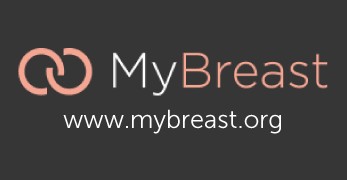 How can we help you?
Get in touch to see examples of how our Digital PR campaigns deliver success for clients.
Whether you're after agency support with your existing Digital PR strategy, or need our team to deliver your PR strategy entirely – we're here to help.
Our online PR pricing is based on a day rate and we work with you to decide the number of days needed to deliver an effective campaign.
Talk to our team today to find out how our Digital PR services can boost your business.