Digital PR Agency
Get your brand seen, earn coverage and links, and improve organic visibility with digital PR
We're a creative digital PR agency that help brands earn media coverage and be seen by the right audience. Our digital PR campaigns build brand awareness and referrals, as well as attract links – which boost organic visibility and drive organic traffic and sales.
Today digital PR is about combining proven traditional PR tactics, with a laser focus online, and the latest in creative content marketing, and social campaigns.
Our digital PR has the added benefit of integrating with SEO, as a smarter link building service to improve organic rankings. Our SEO and PR teams work tirelessly together to deliver remarkable results for clients.
How our digital PR agency can help
Our highly creative PR Team has experience across not only public relations, but event management and SEO, resulting in integrated digital PR campaigns with remarkable results. Our expertise stretches across both B2B & B2C, and a multitude of different sectors including travel, healthcare, HR, business, sport, automotive, logistics, beauty & more.
Strategic PR
We work hard to infuse our communications strategy with a topical agenda and master plan. Working towards quarterly or bi-annual plans, we devise relevant and intelligent programmes founded on industry issues and insights. We know only specifically tailored PR campaigns will help achieve the results needed to meet internal marketing objectives.
Press & Media Relations
We are not a team that hides behind emails. We build strong relationships with a range of online journalists & bloggers to keep them up to date on our clients' mission, policies and practices, whether that is by drafting a press release, organising online reviews and product placement opportunities, business profiling or media interviews.
Thought Leadership
We want all our clients to be the authority on relevant topics by delivering the answers to the biggest questions on the minds of their target audience. We do this through writing features and by-lines on key topics, sourcing speaker opportunities and organising media briefings at trade shows and events.
Newsjacking & Reactive PR
We help brands keep up to date with the latest news and create compelling content that adds to the conversation. Whether we're creating larger campaigns with a topical news hook or providing quick reactive PR commentary on a trending topic, we make sure our clients' expert opinions are heard.
Event Management
Our team has organised an array of events for PR clients across a variety of sectors. From press trips to blogger events, we are able to support event planning, alongside researching and inviting relevant media attendees to your event.
Case Studies
From our experience, prospective customers and journalists respond best to hearing how others have achieved success with a product or service. We understand that illustrating real-world applications of our clients' assets can be a good way to capture the attention of journalists. More importantly, it's often the best way to engage new customers.
The Screaming Frog PR team have leveraged our existing brand visibility, utilising their in-house skill and journalistic know-how. They've generated some amazing press coverage, whilst securing many high authority links! I cannot recommend them highly enough. Friendly, responsive and results driven.
Ben Bendall
Head of SEO & Analytics - Nuffield Health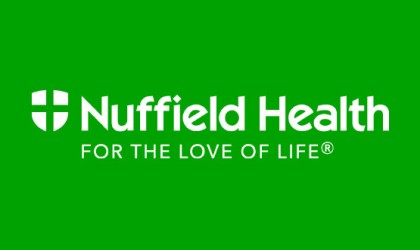 We're extremely delighted with the work Screaming Frog has done for us over the past year and we've seen huge SEO gains off the back of it. Each month they amaze us with the amount of coverage we consistently receive on a low budget, which is a testament to their reactive and creative approach to content.
Stephanie Taylor
Managing Director, Savantini
How can we help you?
If you would like to see some examples of our digital PR campaigns for clients, then please just get in touch.
Our online PR pricing is based on a day rate and the number of days required depends on your current situation and your objectives.
You may already have a PR team in place that require digital PR agency support, or you may need our team to help develop a PR strategy entirely. Either way, we can help and explain the options available.
Contact us today if you'd like to know more about what our digital PR service can do to boost your business.