Case Study
Nuffield Health
Award-winning B2B PR Campaign

Client
Nuffield Health is the UK's largest healthcare charity. For the last 60 years, Nuffield Health's experts worked together to make the nation fitter, healthier, happier, and stronger, all for the public benefit. It does this through outstanding day-to-day services including 36 award-winning hospitals, 113 fitness and wellbeing centres, healthcare clinics, and over 125 workplace wellbeing services.
The Brief
Nuffield Health approached Screaming Frog's PR team to help them position themselves as a leading provider of corporate wellbeing services. Nuffield Health wanted to be at the forefront of public conversations around workplace mental health and maintain a leading share of voice within key target media.
On top of this, Screaming Frog were tasked with providing a unique perspective to workplace concerns in a saturated mental health market and to be one step ahead of the competition by reacting to breaking news of interest to a B2B audience.
Our Strategy
To achieve the best media traction Screaming Frog created a B2B content calendar, mapping relevant awareness days and seasonal events to inform our planning. This helped us know when to pitch key topics to target media, and position Nuffield Health's experts as leaders in workplace wellbeing.
To secure coverage with our target media, we shortlisted topic ideas that had both employer and employee angles and tailored pieces accordingly. Each month, we researched and drafted a pitch on agreed topics and outreached to target business nationals and trade publications for by-line, interview, and comment opportunities.
We used media monitoring tools BuzzSumo, Roxhill, Google Alerts, Response Source and #journorequest on Twitter to keep ahead of public conversation and provide journalists with unique perspectives on emerging trends via newsjacking activity.
Our two-pronged approach focused on improving both SEO and brand awareness, on a small budget. Brand awareness was achieved through smaller B2B sites, increased link capabilities was secured through links and mentions on high-tier B2C media.
Featured In...
Below is a small selection of mainstream and industry media coverage received from our content & digital PR.






National/Regional Lifestyle Coverage
17
Links from Coverage
95 (81%)
Results
Nuffield Health saw an increase in rankings and traffic for key search terms related to wellbeing and mental health.
The campaign delivered 117 pieces of coverage, which was well above the initial KPI of 30.
Of this coverage 81% of them included a link, with an average domain authority of 56.
Exposure was secured in key industry/stakeholder press (CMI, CIPP, CIPD, PRCA, IOSH, REBA, ACCA), and drove an estimated 1.36 million coverage views.
Our B2B campaign exceeded all client KPIs and we were delighted to receive an award at the Digital PR Awards, winning best B2B PR campaign.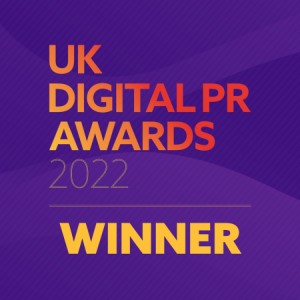 How can we help you?
There's nothing worse than pushy salespeople, which is why we don't employ any. Instead we let past victories speak for themselves. We can put you in touch with our existing clients, for an independent review of our work with them.
Our search engine marketing pricing depends on your activity, whether earned, owned or paid media and fees are based upon the time required to meet your objectives.
Contact us today if you'd like to know more about what our search marketing services can do to boost your business.