Screaming Frog Wins Three UK Digital PR Awards in London
Amy Walton
Posted 14 July, 2023 by Amy Walton in Digital PR
Screaming Frog Wins Three UK Digital PR Awards in London
Our award-winning PR team add more trophies to their impressive collection.
On 12th July, Screaming Frog's Digital PR team attended the UK Digital PR Awards 2023 ceremony at The Montcalm, Marble Arch, where our campaigns were nominated for eight awards.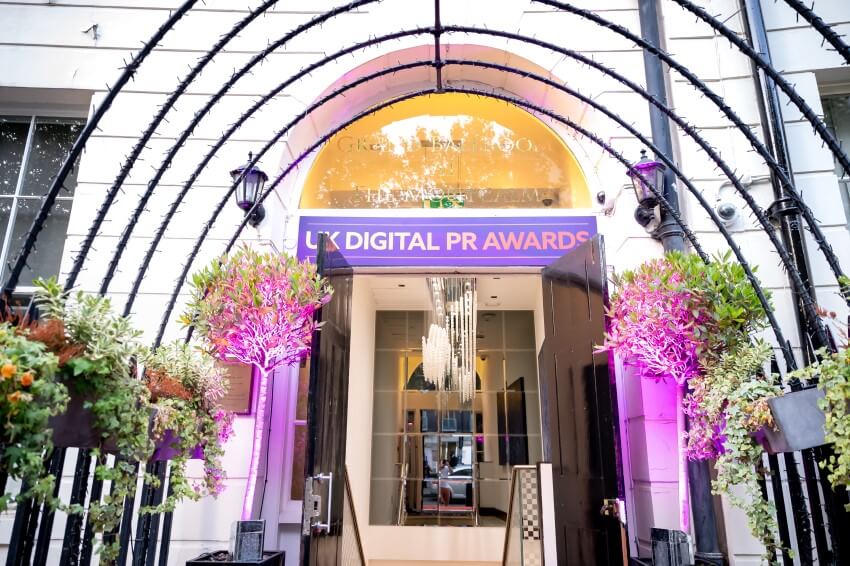 Hosted by The Apprentice finalist, Kathryn Burn, agencies and brands across the country came together to celebrate the best PR campaigns of 2022/23.
After a three-course meal and networking, the nominations for each award were announced before the winners were revealed. Following recent successes, including being finalists at the PR Moment Awards 2023, and our integrated campaigns winning multiple UK Search Awards 2022 in November, we eagerly awaited the results!
The first award win of the night for Screaming Frog was in the competitive "DIGITAL PR CAMPAIGN OF THE YEAR – B2C" category for our campaign with Stasher.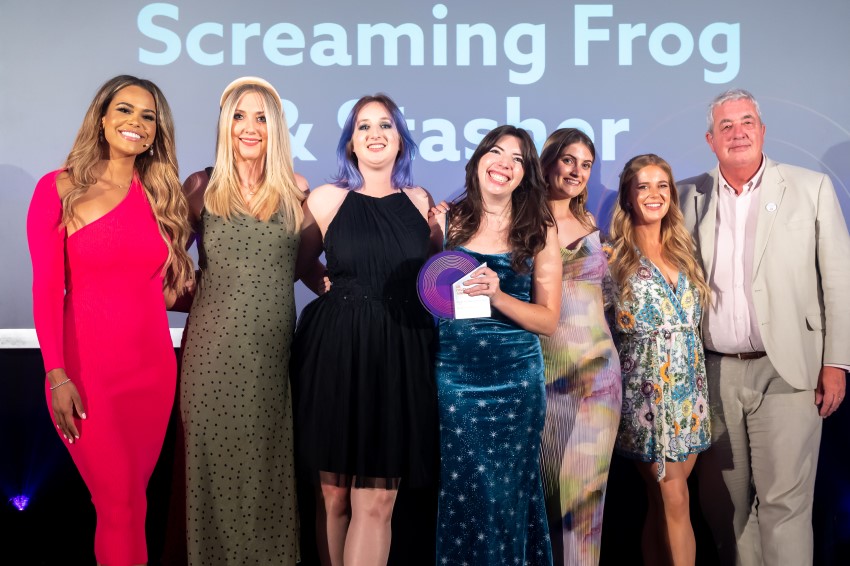 Our campaign demonstrated to the judges best practice in creating and outreaching creative, shareable and trusted content that earns global high-tier media placements. The results delivered within the timeframe and budget were first-class, delivering on all KPIs and objectives.
Offsite, our work with Stasher delivered 855 pieces of international coverage in less than a year and built nearly 500 relevant and quality links to their website – including 47 commercial page links to a priority page.
Onsite, our campaign contributed to an increase in annual referral sessions of 54% and our largest hero content campaign – The Best Tourist Attractions in the World – boosted organic MoM transactions by 20.8%.
The judges commented:
"We thought the team did an exceptional job of delivering creative and highly valuable content. They successfully made the brand relevant to a broader audience, creating remarkable outcomes. Their ability to form meaningful connections and generate impressive results is truly commendable."
Next up, Screaming Frog won the award for 'DIGITAL PR RESEARCH AWARD' for our campaign with Startle that captured the attention of journalists and audiences alike.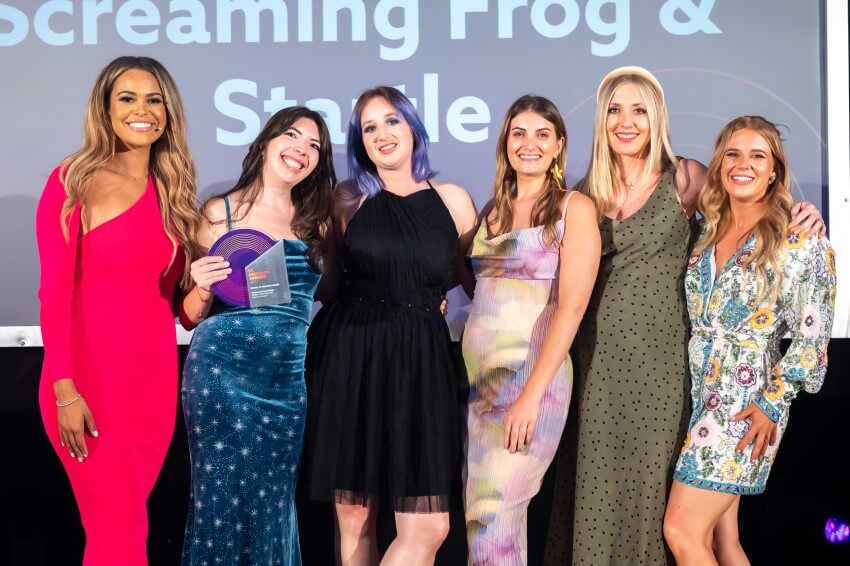 Our ideation focused on Startle's internal behavioural science expertise and how we could apply it to music-related and well-timed topics that had both mass appeal and solved real-world problems.
Our team secured over 300 pieces of coverage in just eight months – all within a small budget. Startle saw their organic sessions YoY increase by 61%, clicks by 63% and impressions by 54%.
The judges said:
"It was truly refreshing to witness the diverse range of topical campaigns, each connecting with passion points and yielding remarkable results, especially considering the modest budget. Their creative content ideas were both innovative and engaging."
Finally, our brilliant Senior PR Manager, Rebecca Waldren, was deservedly crowned the 'DIGITAL PR RISING STAR' of 2023.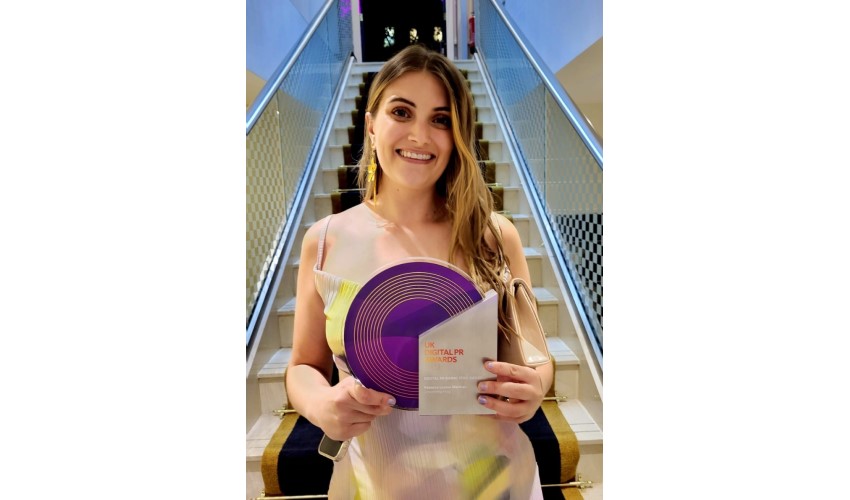 The judges described Rebecca:
"An exceptionally talented PR professional. Her remarkable achievements, both individually and through team growth, are a testament to her expertise and utter dedication…A standout professional in the field."
And we couldn't agree more! We are incredibly proud of Rebecca and look forward to seeing and supporting her continued growth within our agency and as a role model to others in the industry.
Thank you to Don't Panic Events for another great UK Digital PR Awards ceremony and congratulations to all the other excellent winners!