Screaming Frog SEO Spider Update – Version 2.50
Dan Sharp
Posted 1 July, 2014 by Dan Sharp in Screaming Frog SEO Spider
Screaming Frog SEO Spider Update – Version 2.50
I am pleased to announce a small update of the Screaming Frog SEO spider to version 2.50, codenamed internally as 'bite'. Thanks again to everyone for their continued feedback, suggestions and support.
This is just a small update, with a couple of new features and bug fixes listed below. Our next update will be much, much larger. Version 2.50 includes just the one main new feature –
Graph View
We have introduced a new 'graph view' window into the lower half of the right hand overview window pane. This updates in real time, as you crawl –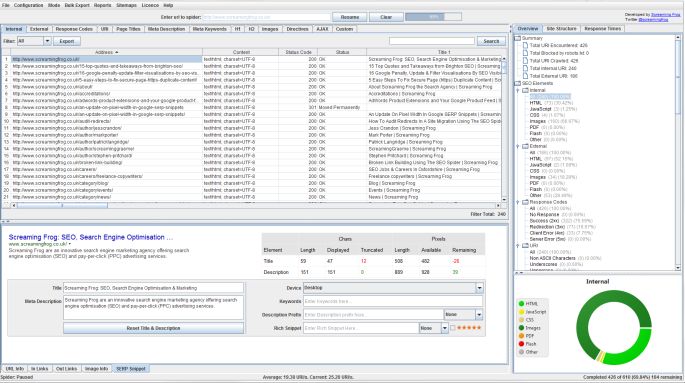 When you click the different tabs at the top, or filters in the right hand window pane, the graphs update to help visualise the data.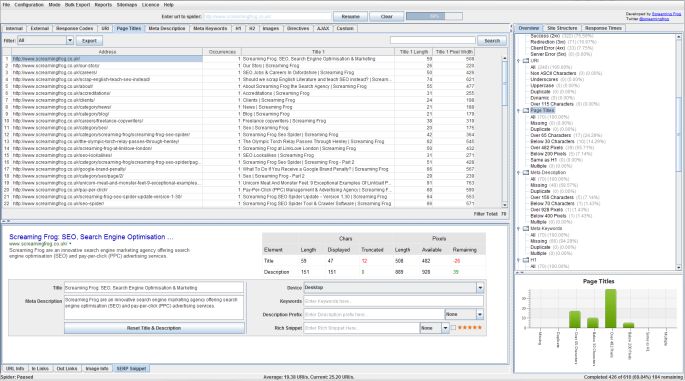 If you click the 'Site Structure' or 'Response Codes' tabs, you can see better visualisations of this data as well.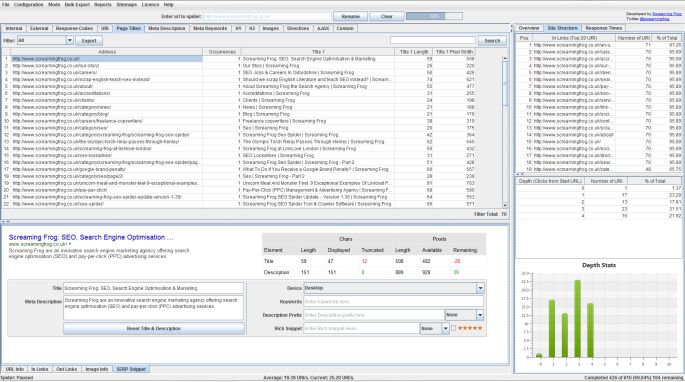 At the moment you can't export the graphs unfortunately, but we do have this planned for development.
Other Updates
We have also made a number of other updates, these include the following –
We became a verified publisher for the Windows platform.
Improved debugging and saving of log files for support issues directly from the 'Help' and 'debug' menu.
Improved logging so data is not overwritten with new sessions.
The SEO Spider now detects any crashes on a previous run and asks the user to save logs and send to our support team.
The SEO Spider now has greater tolerance around invalid gzip responses. We will now continue with what was read up to the point of error, logging appropriately in the log file.
Fixed a bug where the 'ignore robots.txt' configuration wouldn't save as default.
Fixed a bug where the 'respect canonicals' configuration was case insensitive.
Fixed a bug where we failed to parse some pages containing meta refresh tags resulting in invalid urls.
Fixed a crash caused by the sequence add, add, delete, delete, add on URL Rewriting -> Remove Parameters config menu :-).
Fixed a crash caused by starting in crawl mode, navigating to the outlinks tab and right clicking.
That's the lot for this fairly small update. We still have plenty more in the pipeline and our next version will be a much larger release!
Thanks for all your support and feedback as always, you can download the new version now.
Move to Java 7
Version 2.50 requires Java 7 to use (rather than Java 6), which was a natural evolution and launched around three years ago now.
It's also worth noting that Macs below OS X Version 10.7.3 (& 32-Bit Macs) can continue to use version 2.40, as well as anyone who might be experiencing any bugs in the new version.