The brightonSEO Crawling Clinic September '23
Mark Porter
Posted 7 September, 2023 by Mark Porter in Events
The brightonSEO Crawling Clinic September '23
Back in April we had great fun exhibiting at the iconic brightonSEO, chatting about all things crawling and handing out our highly coveted merch. We're pleased to say that we'll be back again next week, and running our crawling clinic!
We're in the same place as last time (spot 33, right hand side of the exhibition hall as you walk in) and you're able to meet the team and chat about any crawling issues you're experiencing, how best to tackle them, and any feature requests you'd like to see for the software – or just pick up some SF swag.

Come & Chat About Crawling
We're there on both days (Thursday 14th & Friday 15th September), and there's no need to book in advance. We'll be on hand to chat about anything crawling or SEO, and will also be listening to feedback and taking feature requests
If you haven't had a chance to dive into all the exciting new features we added in Version 19.0, we'll have some example crawls setup, and we're more than happy to run through them and get you up to speed.
Make sure to also pick up the latest edition of the Screaming Frog brightonSEO beer mats for your collection, which you can find in your delegate bags.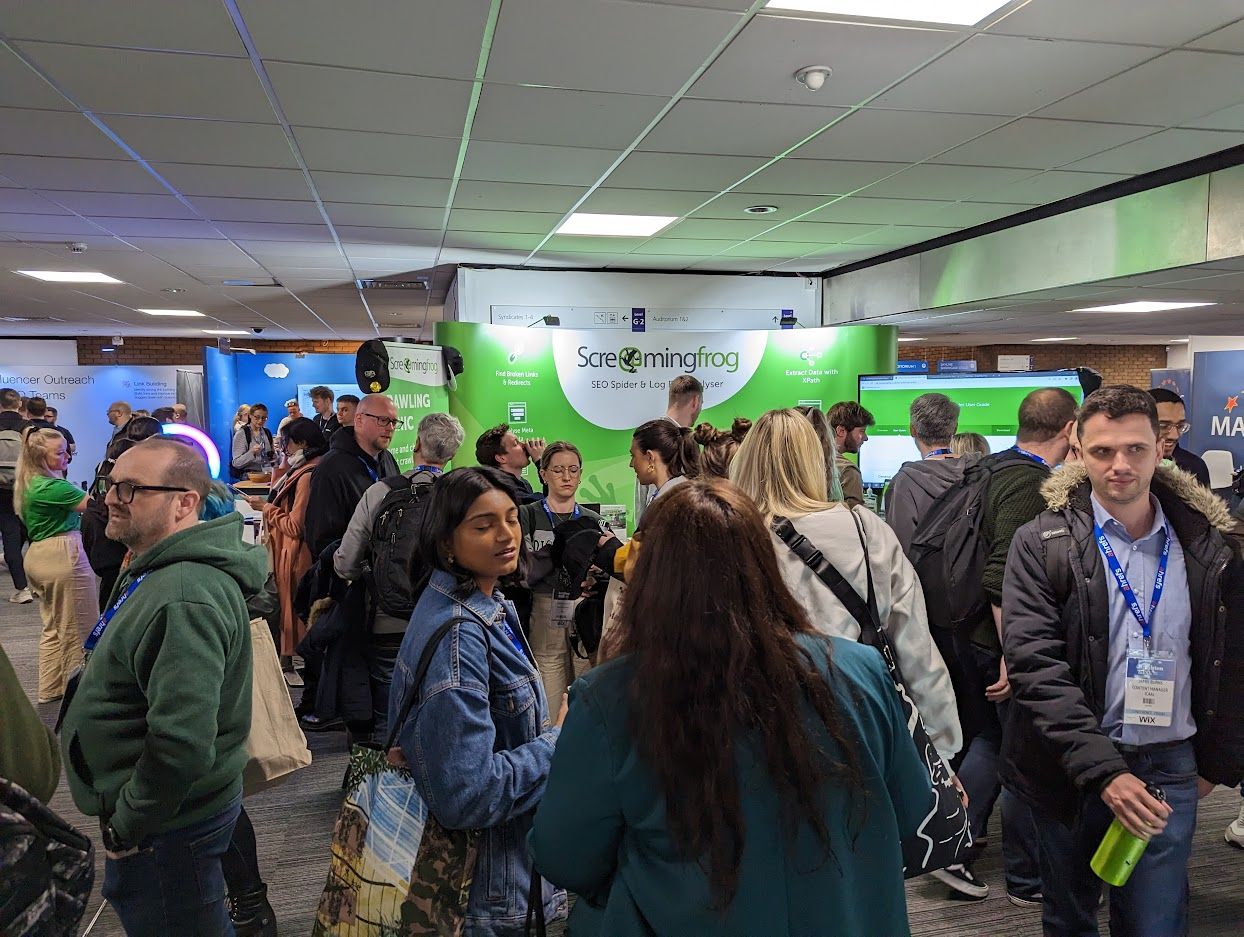 Hopefully see you all next week!